GET YOUR COPY OF:
The Authentic Business Profitability Formula
Your guide to attracting your ideal clients, creating raving and loyal fans, building instant connections, and driving massive audience growth while doing good AND doing well.
Grab this ebook and prepare to stop the hustle & grind cycle and find even more ways to accelerate your business growth, expand your impact, and create your legacy with ease and joy.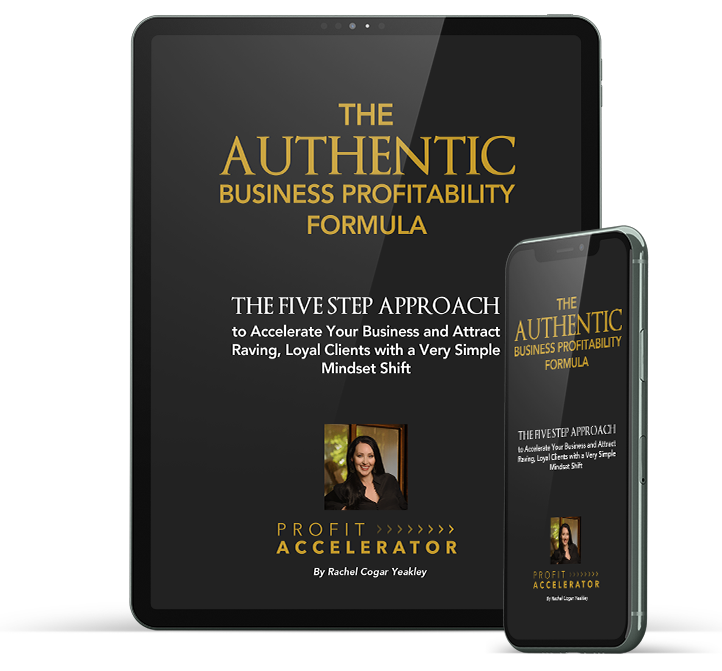 Download this powerful ebook now to learn how you can use your business to:
Share Your Values
Attract ideal clients by knowing & communicating your values
Articulate Your Why
Create raving & loyal fans by clearly sharing why what you do matters
Embrace your Humanity
Be relatable and memorable and build instant connections by humanizing your brand
Tell the Hero's Story
Drive massive audience growth with the power of storytelling that shares a deep understanding of the hero's journey
Align with Impact
Do good and do well with purpose and social impact built directly into your business model
I wrote this book because I want you to know how it would feel to have a business that is meaningful AND highly profitable!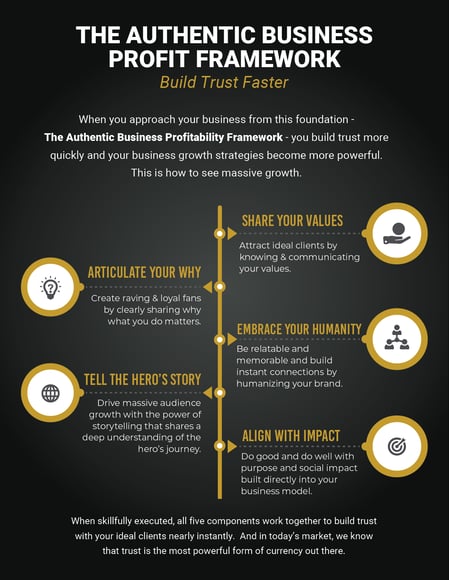 "I truly believe that business is the ultimate medium to change the world. It's why I do what I do, and it's why I founded an entire brand and way of being around helping passionate, purpose-driven leaders accelerate their profit."
-Rachel Cogar Yeakley
The five components I teach in my Strategic Profit Acceleration course (and that I'm sharing with you in this ebook!) are the foundation for knowing and understanding why you do what you do, what your compelling and relatable story is, and how to communicate that story at a deep level.
When you approach your business from this foundation, your business growth strategies will become even more supercharged and powerful, and you will see massive growth.
Frequently Asked Questions
I'm just starting my business. Will this be useful for me?
This is the perfect time to get really clear about your foundation – I'd absolutely recommend starting here!
I've been in business for a while. Will I benefit from this?
If you are filled with energy, making the impact you desire, and feel that your business is fully maximized in terms of both meaning & profit…..then your time may be better spent elsewhere. If you WANT all those things to be true, but you're not quite there yet, then YES – this is for you!