Great Sales Training Makes Powerful Success Possible
When your team utilizes this fully-licensed sales training academy, they learn how to increase their results, set dynamic goals, and operate efficiently – all while freeing your executive team up to focus on big picture results.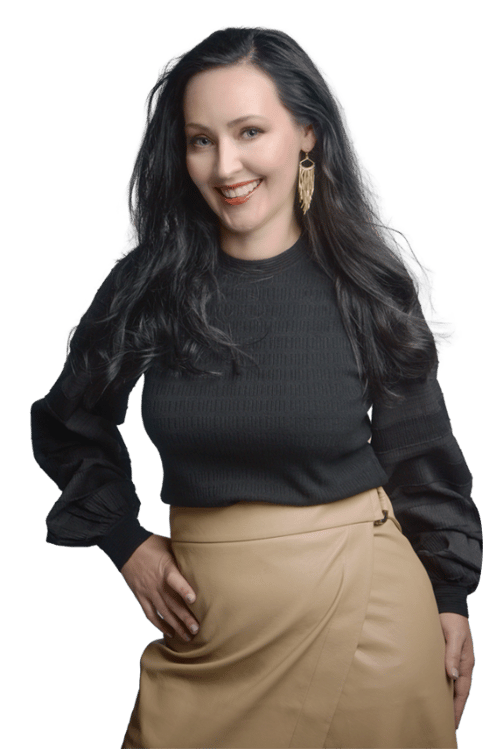 Equipping your sales team to deliver results will transform your business.
I see your sales team as a group of powerful professionals whose performance impacts everything about your organization's future. When they're equipped and empowered, it shows up in your:
Quarterly & Annual Revenue Numbers
Growth Potential & Scalability
Board/Leadership Confidence
Customized, White-Labeled Sales Training Designed for Your Team
This is your organization. Your team. Your results.
When we work together, you have the option to have my full sales team training processes white-labled and branded under your organization's name, which leads to an increased sense of belonging, connection, and clarity for your team.
In addition, you'll be able to use this powerful program as part of your ongoing onboarding and training processes for both current and new hires.
If you've ever thought that your profit margins would increase if your sales team was able to effectively:
Increase their results
Increase their results
Set dynamic goals
Set dynamic goals
Operate efficiently
Operate efficiently
Then this is the next logical step:
"Of all of the companies we have built, I've never seen this level of quality and accuracy capturing the founder's mindset."
Anthony J.
CTO, Software Development Firm
"Rachel is dynamic, intelligent and results driven...In our time working together, I was consistently impressed with her vision, creative approaches to strategy, and customer focus. Highly professional and works toward customer needs with a strong sense of urgency to drive results."
Paul Harris
Regional Business Manager at NeoTract
"Your help in pulling out our voice from our core 'whys' has helped me put a perspective on this company that I always felt but could never seem to touch. I was able to 'touch' it yesterday and I finally feel like I can breathe again."
Mike B.
CEO, Tech Consulting Firm
"At the start of the meeting everyone was confused and unsure of what needed to be done, but by the end of the meeting, everyone was feeling energetic and enthusiastic. She not only guided all of us individually...but also she encouraged every individual in that room to participate and work as a team."
"Thank you for your vision, your leadership, and your help...we have all we need to end the story correctly. A solid team, a solid brand, a solid leader and NOW a solid game plan for the journey."
Client #2
2nd email, from head of sales
"Rachel is remarkably attuned to marketing trends, applications, and social media... She possesses an assertive, yet graceful demeanor and refined professionalism, making her a true asset to any organization or endeavor of her choosing."
Lauren Moss
Director of Business Development at HCA
"I am speechless...excellent job laying out our mission statement and our vision for the future. I'm ready to go on this journey...and I will give it my all."
Andy P.
CEO of Cyber Security Team
"...the ability to make complex marketing concepts imminently understandable to our technology focused group, made for an outstanding day….and will have a significant positive effect on our strategy going forward."
Bob H.
Development Coordinator